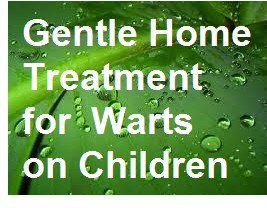 Warts on children make parents feel very protective. What you want is the most gentle yet effective remedy that makes those unwelcome blemishes disappear without causing any pain or leaving scars.
We're pleased to tell you that a totally safe and natural home remedy for warts on children is now available.
Warts are something most of us will deal with in our lifetime, sometimes it will be a single simple wart that will go away all on its own, and other times you may be dealing with these unsightly invaders for months at a time.
When children get warts it's not much different than when adults get warts, except that the commonly accepted medical treatments for warts on children are painful and potentially traumatic for a young child.
Challenges of Dealing with Warts on Children
From an outsider's perspective, warts on children might not seem like a big deal. You can either see if they will go away on their own, which in rare cases they do, or you can have them removed.
One problem with this thought is that kids get teased, so if the warts are obvious, it can cause real social and emotional issues for your child.
Getting bullied is never any fun and when the cause of the bullying can be eliminated, then it would seem like the right thing to do.
Since warts are a virus, they can randomly afflict any adult or child.
However, eliminating warts on children can be traumatic for a young child. The traditional treatments most doctors prescribe are harsh, painful and the after effects can last for days. Even for a young child, recommended treatment is freezing, surgically removing or injecting the wart with a big needle. All of which are painful, and this is pain which can so easily be avoided.
Why Does my Child Have Warts?
Few people are clear about what happens when someone gets warts, which makes it all the more difficult to deal with.
Warts on children are caused by the human papilloma virus or HPV.
Regardless of the type of wart your child has, or what it looks like, it was caused by one of 100 strains of HPV.
HPV is a virus, and it's one that can linger for weeks, months and even years.
Getting the HPV virus is as simple as skin to skin contact with someone that has the virus.
Having a supressed immune system, such as a child might have during or after a a cold, or having cuts or scratches which most children seem to get daily, will increase the likelihood that your child can get the virus.
And when they are around dozens of other kids every day, it is highly likely they will come in contact with the virus at some point in time.
Coping with Warts on Children
It's reasonable to suggest that most parents would save their children the pain of repeated wart treatments if they could.
And if parents knew there was a better way, they would most likey take it.
Unfortunately most doctors will not recommend home remedies. Those that do recommend home remedies for warts only do so after everything else has failed, when in fact the less invasive and painless home remedies should be the first thing they recommend.
Warts on children can be treated without pain, without damaging the skin, and without making your child hate the thought of walking into the doctor for another treatment.
The real problem with conventional treatments is not having the wart burned off one time, but the reality that your child will be subjected to several treatments if the underlying virus is not destroyed.
When proven and effective natural treatments are used, the warts on children go away naturally and gently, and do not come back as the HPV virus is also eliminated.
The Best Treatment for Warts on Children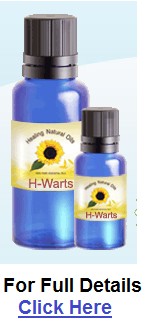 You can find many strange home 'cures' for a variety of complaints and illnesses if you search the internet.
However, not all of these are either safe or effective.
H-Warts is a very safe and effective treatment for warts on children and can even be used on delicate and sensitive skin, such as the face.
There are some very good letters from people who have successfully used H-Warts to eliminate warts and verrucas.
This sort of feedback is very encouraging.
Read H-Warts Customer Feedback > > > CUSTOMER REVIEWS
Another consideration that gives some extra credibility to H-Warts is that the manufacturer offers a full money-back guarantee.
So if you were not happy for any reason, your money would be returned.
And that's something neither your doctor nor an over-the-counter wart product are ever likely to offer.
On this basis, we recommend H-Warts as an effective wart remedy for children and adults of all ages.
Go to the H-Warts website > > > Eliminate Warts on Children
.
We hope this article has helped to lessen your concerns about warts on children and that you can now get relief for your child.
Kind regards
The Natural Health Concerns Team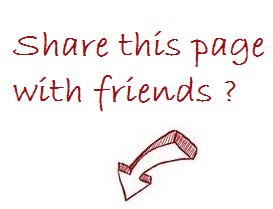 Tags: anogenital warts in children, children and warts, children s warts, children s warts on body, children s warts on hands, children warts, common warts in children, contagious warts in children, facial warts in children, facial warts on children, how to treat warts on children, molluscum contagiosum children, molluscum contagiosum in children, molluscum in children, molluscum warts in children, perianal warts in children, treating verrucas in children, treating warts in children, treating warts on children, treatment of warts in children, viral warts children, viral warts in children, wart children, wart removal for children, wart removal in children warts on children s body, wart treatment for children, wart virus children, wart virus in children, warts children, warts in children, warts on children s hands, warts on face in children, warts on feet children, warts on hands children, warts on legs children, water warts children, water warts in children, water warts on children, what causes warts in children.