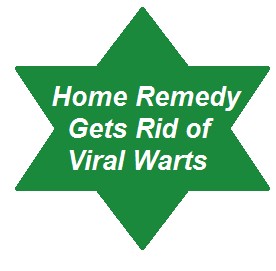 How to get rid of a wart the right way, while avoiding unsightly scars, unnecessary discomfort and doctor's visits.
First of all – let us tell you a little about where warts come from – what is the wrong way to deal with them – and how you can avoid them for the future.
Everyone knows that warts are a nuisance and that when you get one you are supposed to go buy an over the counter wart remover kit, or some salicylic acid, or head to the doctor to have it removed right?
But what happens when the warts do not go away or keep coming back (as they often do) and the remedies cause more problems than they solve?
Do you know how to get rid of a wart the right way?
Most people do not; if they did they would not subject themselves to repeated misery and uncomfortable treatments as they try to get rid of their warts.
Before You Learn How to Get Rid of a Wart
Discover Where Warts Come From
Few people understand the true nature of a wart, which to them is a protrusion on their skin that looks ugly and that they just want to get rid of.
Unfortunately, most of the time, you cannot freeze or cut off a wart then expect it to go away permanently.
Even your doctor will tell you that you will likely have repeated treatments and that the warts could come back.
Warts are very easy to get and difficult to get rid of because they are a virus that lives underneath your skin.
Even if you have the wart cut out of your skin, chances are good that some of the virus will be left behind.
Digging at, picking, or trying to remove the wart yourself is the worst thing you can do because all this will do is increase the risk of the warts spreading.
Since HPV (the virus that causes warts) is highly contagious, it is important to learn how to get rid of a wart (or groups of warts) and the sooner the better. The more your warts spread, the harder they can be to get under control.
How to Get Rid of a Wart Permanently
As previously mentioned, you can head to the doctor and have your wart frozen, cut off or there are several chemicals that can be injected into the wart. Many of these conventional treatments have to be repeated several times to be effective, and many times warts may return on other parts of your body.
This can be frustrating, especial if it is your child that has the warts.
Freezing warts repeatedly can be traumatic and painful and leave children with a lifelong fear of the doctor, which is clearly to be avoided.
Not only is there pain to deal with, but there is also the risk of scars. So before undertaking any wart remedy, you must consider this as well.
Cutting out a wart is usually a last ditch effort to get rid of a stubborn wart, but this almost always leaves scars.
If the wart is in a sensitive place, this can be almost as embarrassing as the wart itself.
There are also over the counter treatments with various names that contain Salicylic acid, which sometimes works and sometimes does not.
This chemical works by burning layer after layer of the wart as you apply it.
It can take a long time to work if it works at all, and can leave scars if you are not careful.
We have tested this type of product before and it's too easy to apply the acid to tender skin adjacent to your warts by mistake, and this can cause significant irritation – bearing in mind you are applying a powerful acid!
For a seemingly simple thing as a virus, HPV and warts should not be so hard to deal with.
If you learn how to get rid of a wart the natural way, you will find that wart removal becomes a much simpler and painless process.
This does not mean they will magically go away, but what it does mean is that you will be able to get rid of warts without pain or scarring.
Also – when they go away using a natural remedy, chances are good they will stay gone – as the virus is destroyed.
How to Get Rid of a Wart Naturally
You'll probably find a number of home cures for warts if you look around.
Some will be successful and some won't!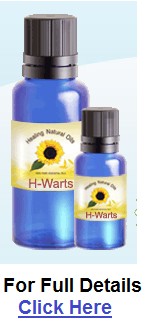 The best and most effective home remedy for warts we have found is H-Warts.
As the name suggests – it's specifically designed to destroy your wart and the underlying virus, which means it's job done.
H-Warts is made from a scientifically formulated recipe of pure essential oils and this is both gentle and effective and pain free.
Also – it doesn't leave scars, which is important if your warts are on a visible part of your body or face.
Significantly – H-Warts is so effective that the manufacturers are comfortable offering you a money-back guarantee – and they wouldn't do that if their product didn't work 100% of the time.
So you buy absolutely risk free. If you are unhappy – for any reason – they will return your money. So this takes away any risk.
However, if you are still unsure about this product, you might wish to read the positive customer letters from past users of H-Warts who detail their experiences using this product.
Read H-Warts Customer Reviews > > > CLICK HERE
We're pretty sure H-Warts will fix your problem and we hope we have successfully answered the question – How to Get Rid of a Wart.
We wish you great health for the future.
Kind regards
The Natural Health Concerns Team